Description
The Simply45® 5" Premium Flush Cutter Tool is a must-have in every installer's tool kit.  This is not some cheaply-made Chinese tool. This is a professional premium quality, Flush Cutter. The S45-801 is ideal for trimming LAN cable wire conductors, and precise trimming for load bars, jacks, and more. It can be used with copper wires up to 18AWG (1mm).
Simply45® S45-801 5" Premium Flush Cutter Features:
Professionally Trim LAN Cable Wires.
Shears soft copper wire up to 18 AWG (1mm).
Angled Jar for precision flush cuts.
Cushioned Handles for greater comfort.
Non-Slip Grip. Holds in your hand well even in humid weather conditions.
High carbon style for greater durability.
Heat-treated high carbon steel blade.
Ideal for electronics, jewelry, and craft projects.
HIGHLIGHTS


FEATURES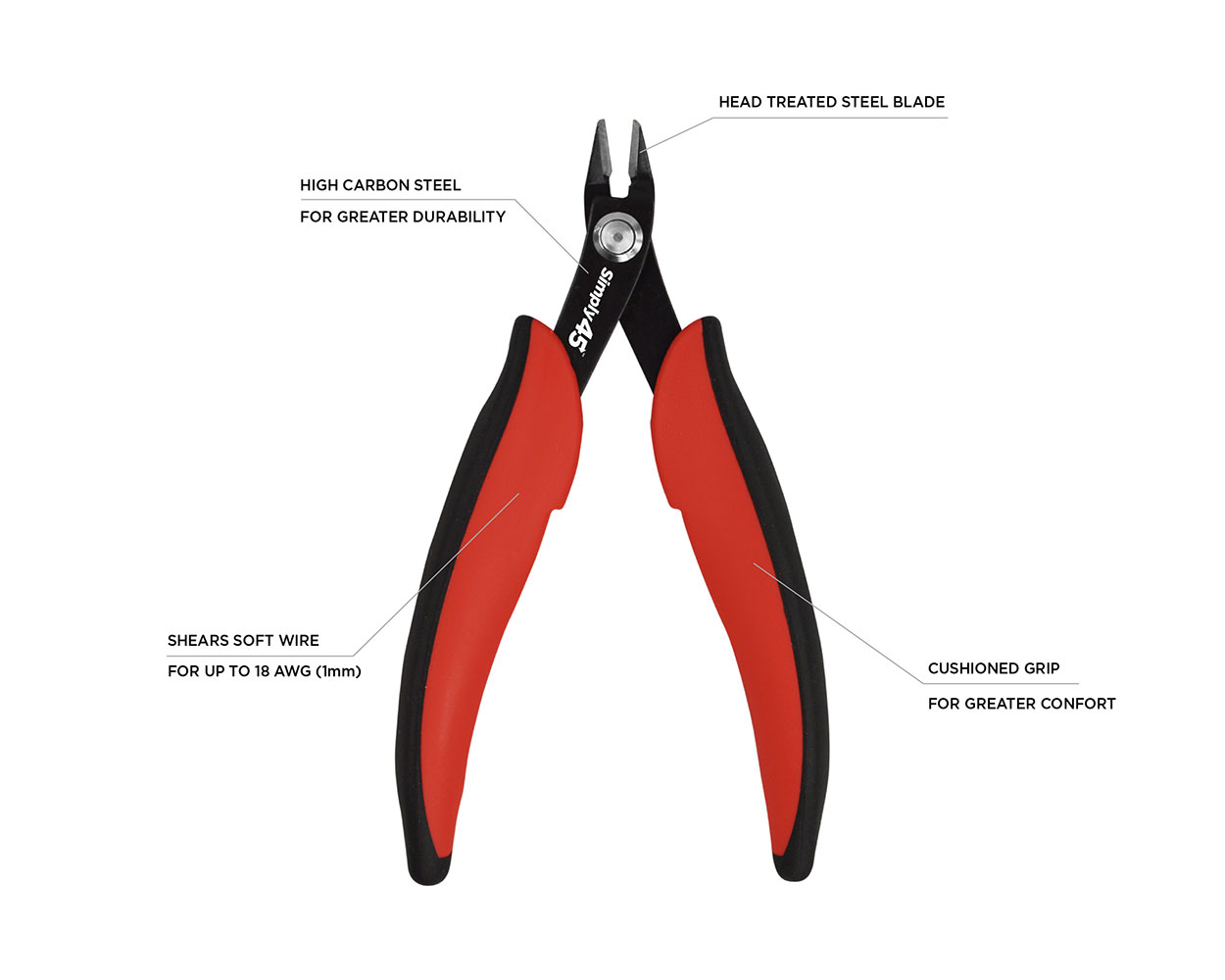 MORE
– Works great for electronic, jewelry, and craft wire
– This is a Must-Have for every integrator's tool kit.
---

USA Designed
TAA Compliant
---